GBR V BEL (Women & Men)
Lee Valley Hockey and Tennis Centre, QEOP, London.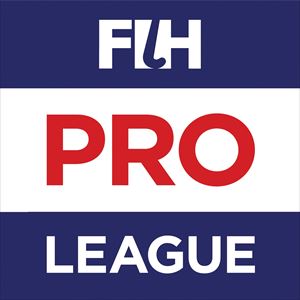 Group Bookings
- If you would like to attend as a large group, please 0844 412 4650 (calls cost 7p per minute)
- The See Tickets Customer Service team can ensure you are all sat together, subject to availability

Wheelchair and Ambulant Seating
- If you would like to purchase wheelchair or ambulant seating, please call 0115 912 9117
- Each wheelchair or ambulant seat comes with a free companion ticket

Other event information
- If you purchase Category B - End View seating, please note there will be a protective net between the field of play and your seat
- Please note all timings may be subjected to change due to FIH or broadcast requirements

The FIH Pro League is a game-changing international league which is the latest instalment in hockey's rapid rise as a spectator sport which never fails to thrill the crowds. It offers 12 opportunities to see Great Britain's men's and women's Olympic stars play against the best in the World including the Netherlands, Australia, Argentina and the USA. Some sessions are 'Double Headers' where you can see both men's and women's teams playing the same country in what are sure to be brilliant days out which are full of drama. With the initial FIH Pro League ballot process now complete, the remaining tickets are now on general sale to the public. Tickets are available on a first come first served basis. The Argentina match is now sold out, as well as the East Stand for various matches, so we advise acting quickly to ensure you don't miss out on any other sessions.
We also have dedicated Schools Sessions identified for the FIH Pro League. GBR v USA (27 April), GBR v CHN (3 May), GBR v GER (Men & Women) (4 & 5 May) and NED (Men) (14 June). If you are looking to bring a school to any of the sessions, please email schools@englandhockey.co.uk in the first instance. There are great opportunities to get involved in money can't buy experiences and bus parking available to purchase.
We also have a Premium Experience package available for all matches being hosted at Lee Valley Hockey and Tennis Centre. Our Premium Experience tickets will provide an incredibly memorable day out and are perfect for friends and family of all ages, club members, or for entertaining clients.
Use the basket system to purchase all your tickets across multiple sessions in one easy transaction.